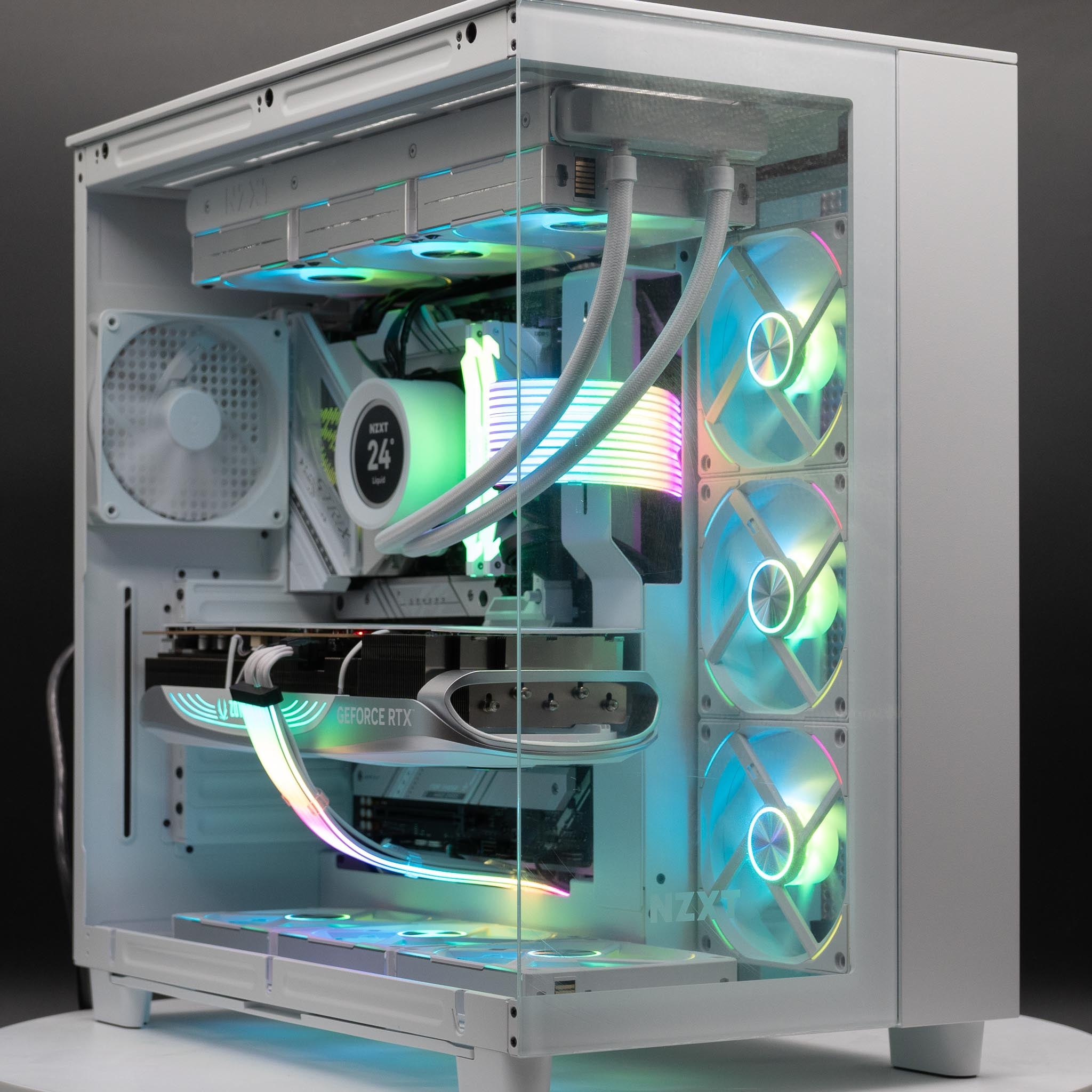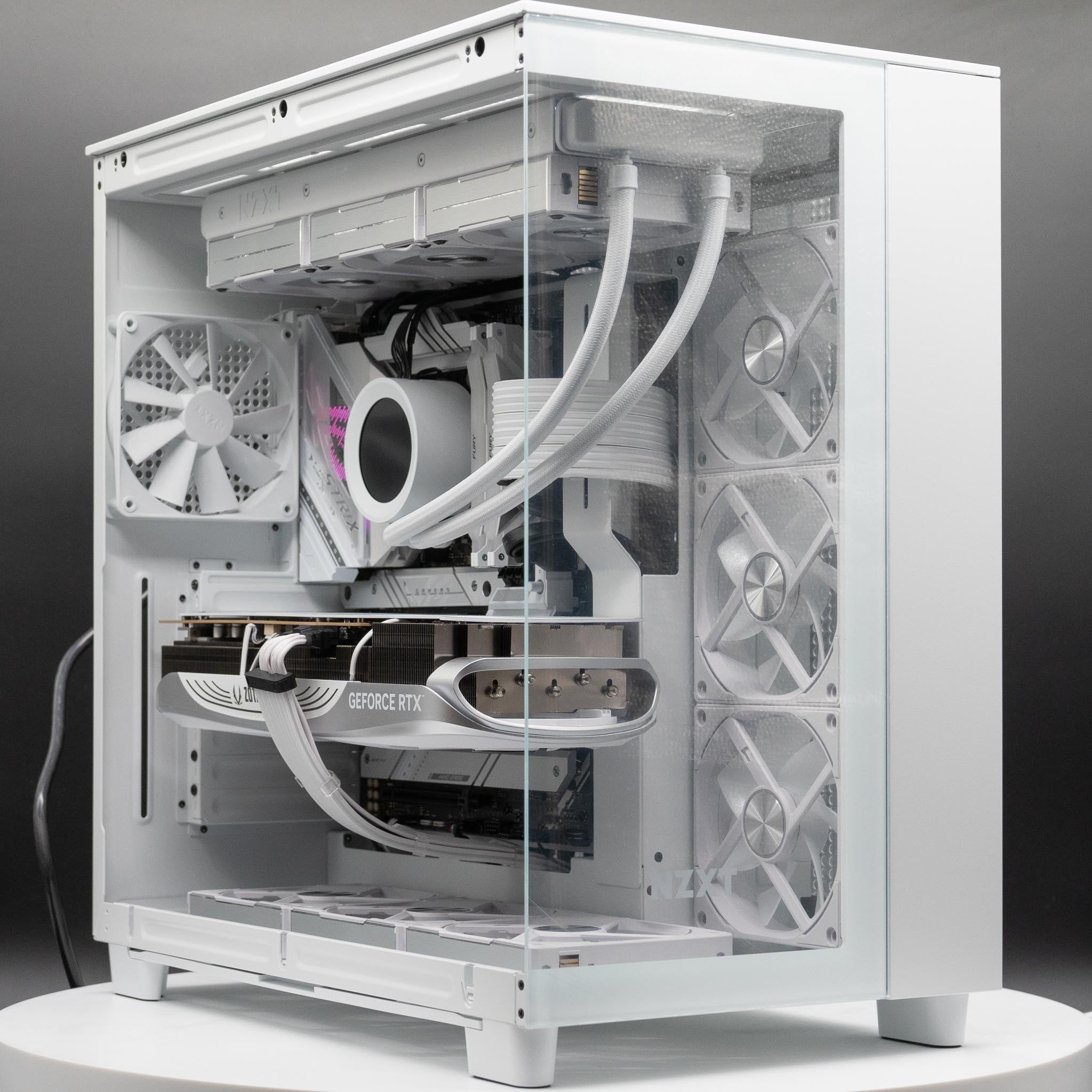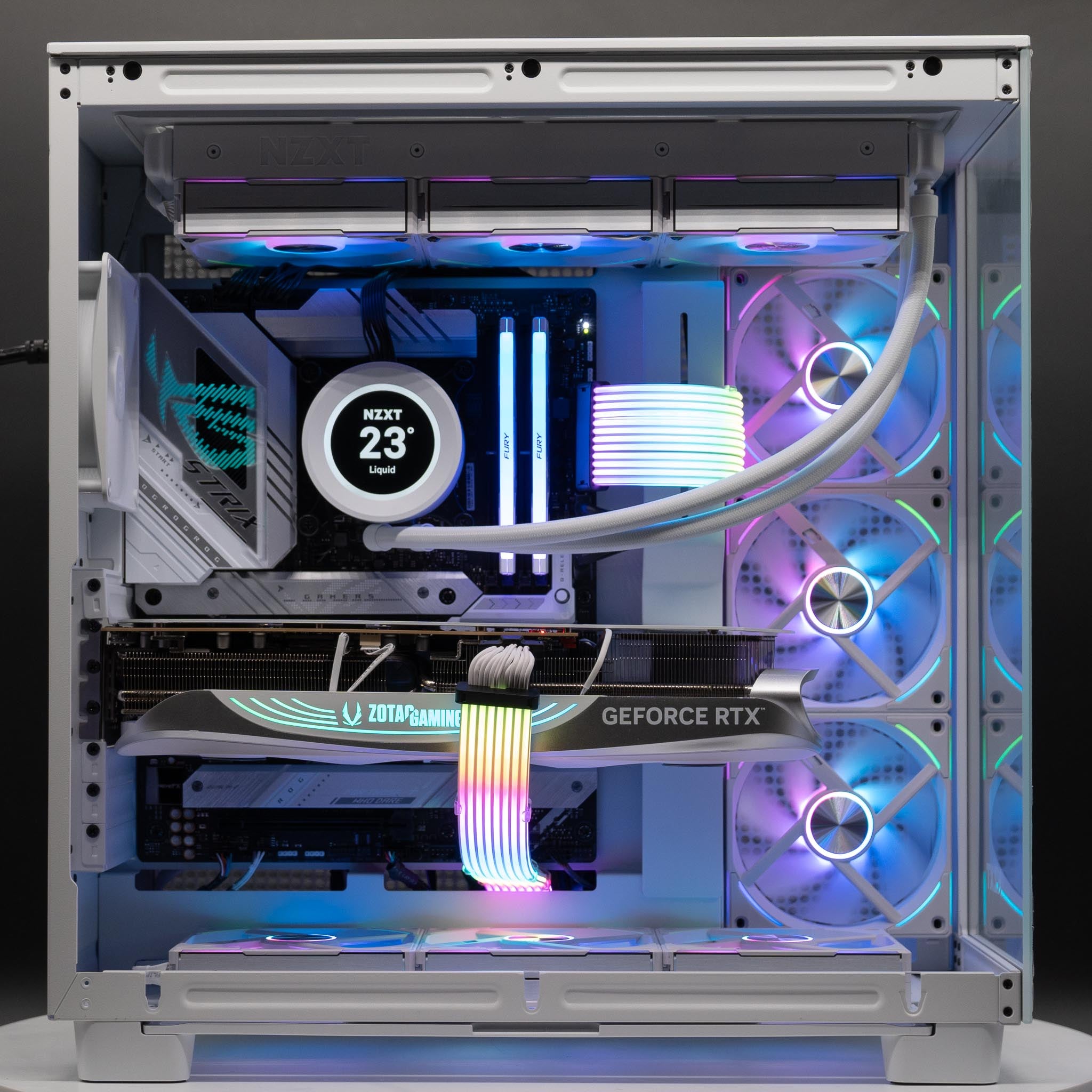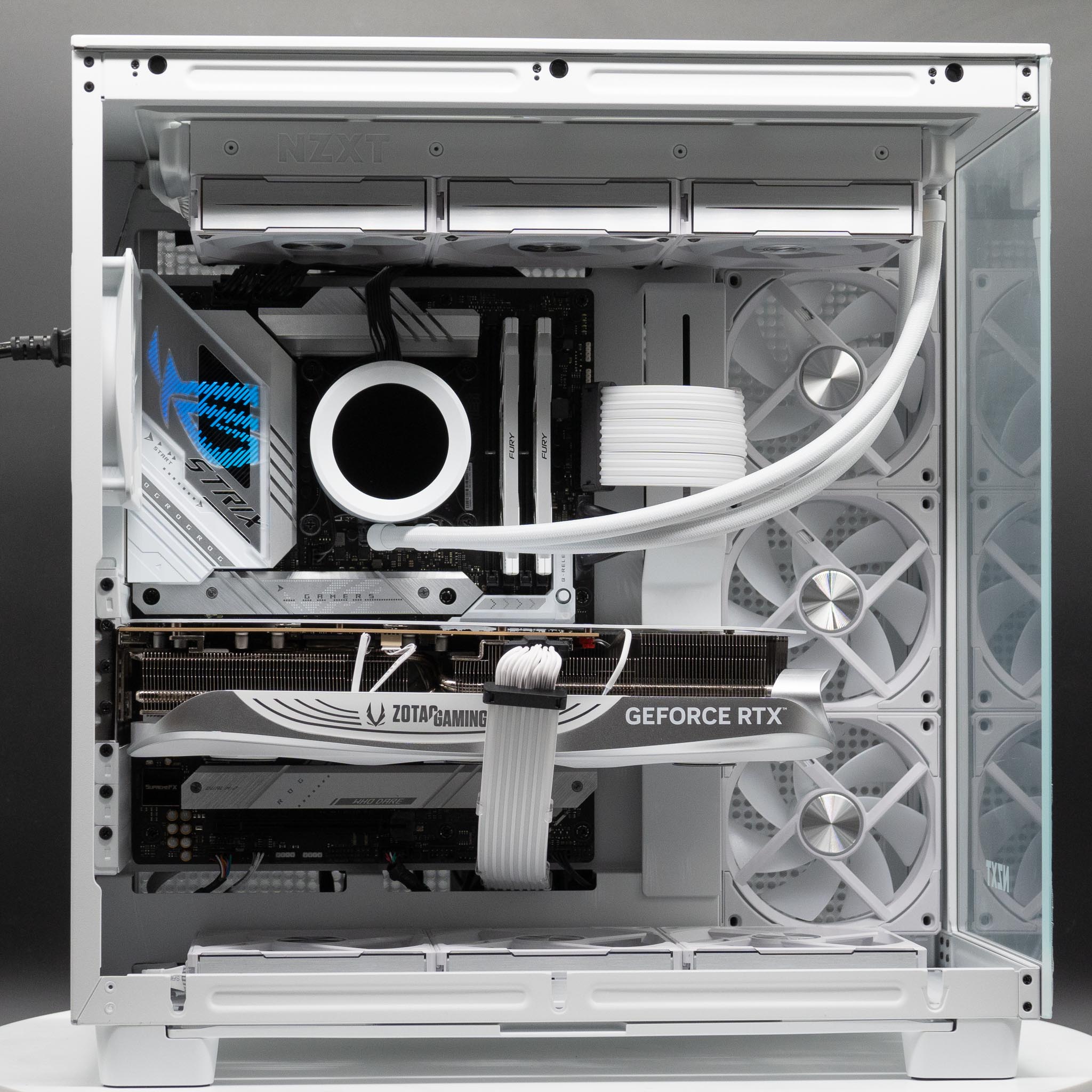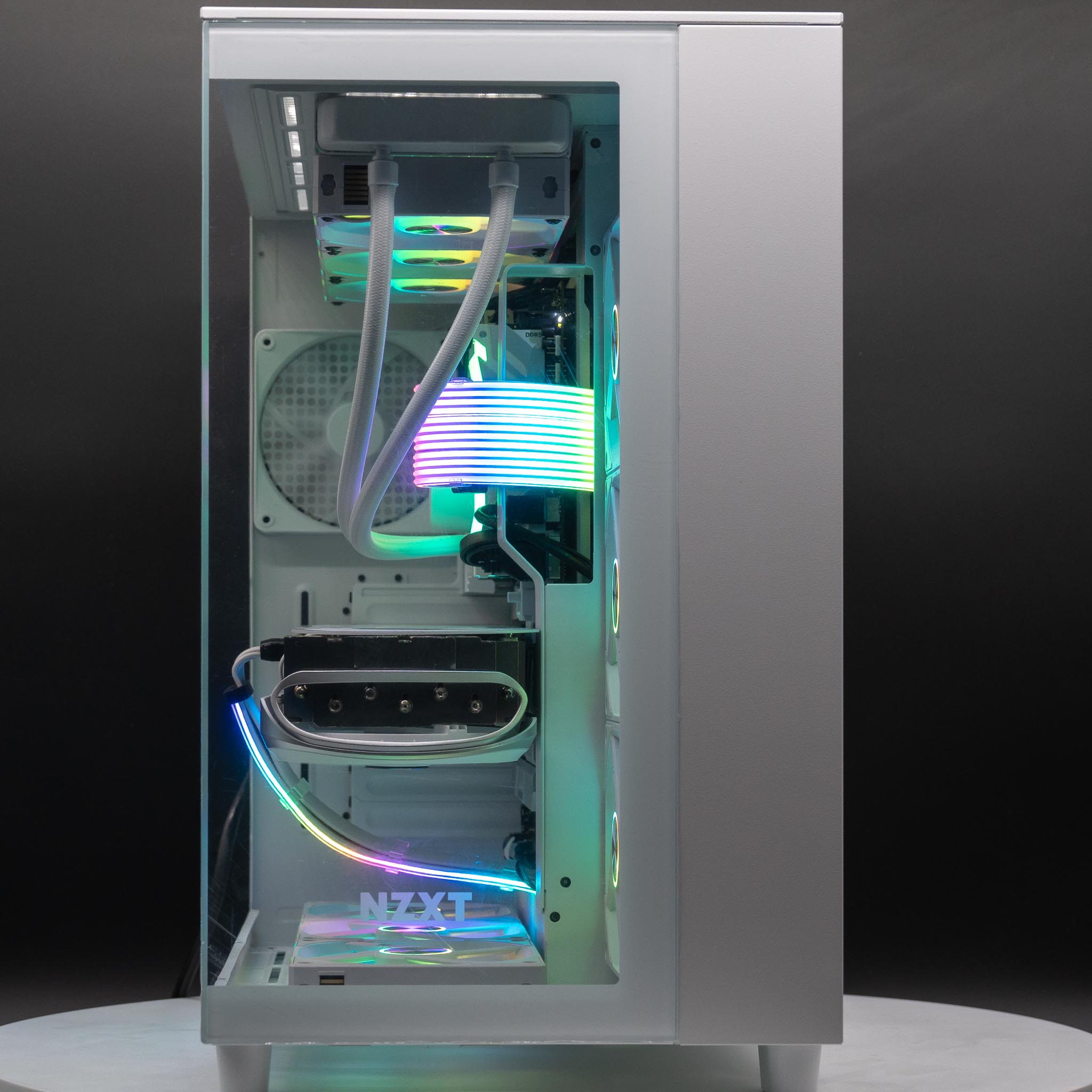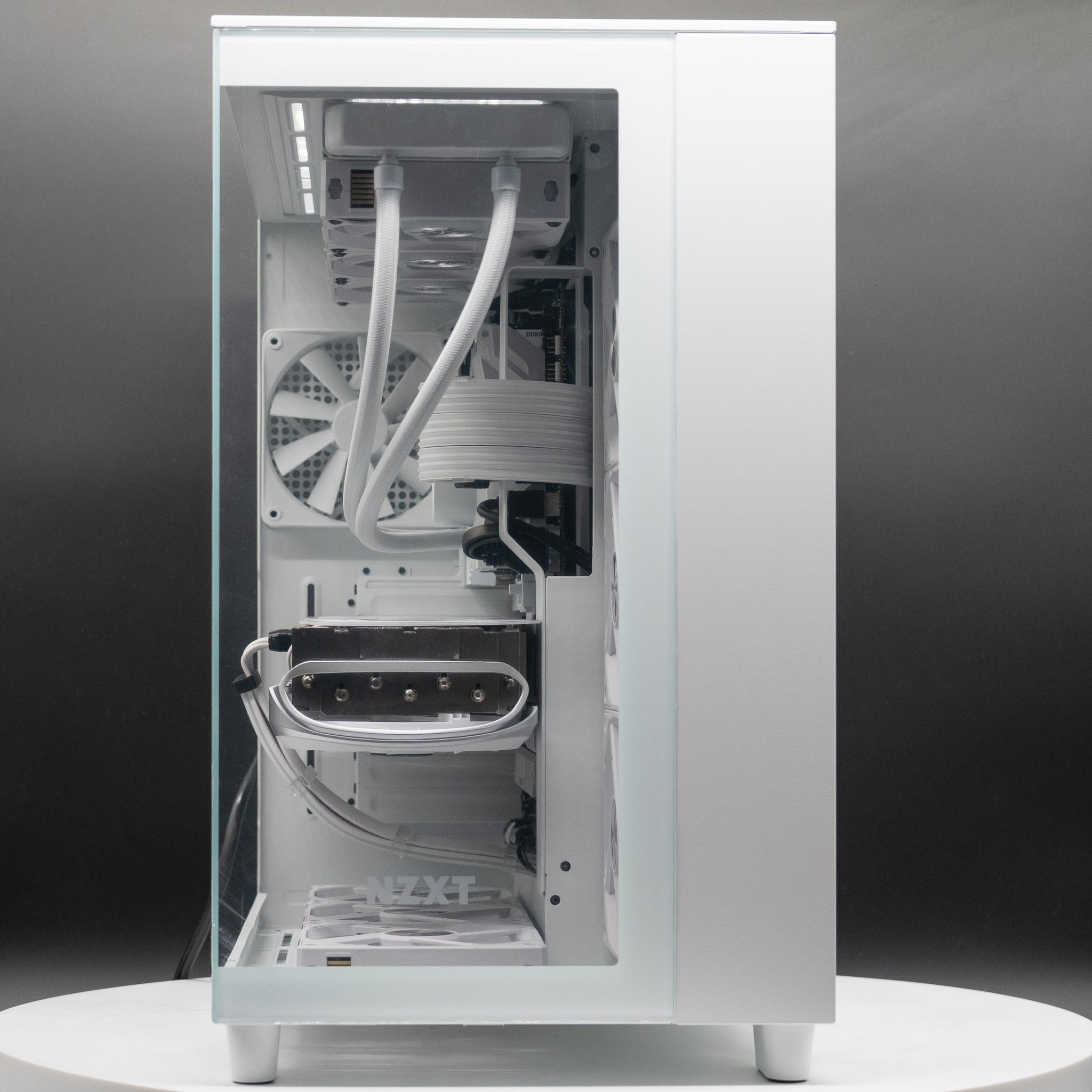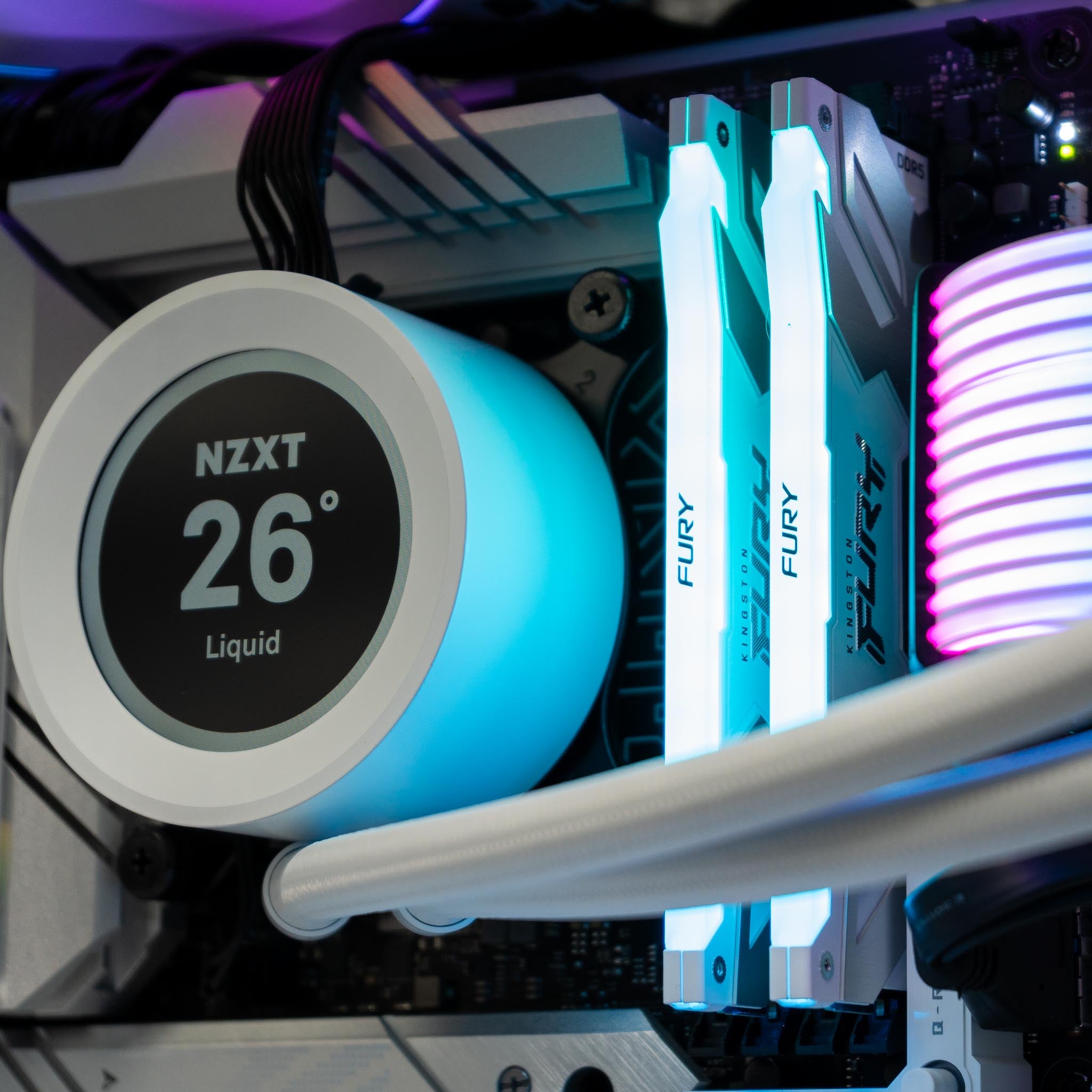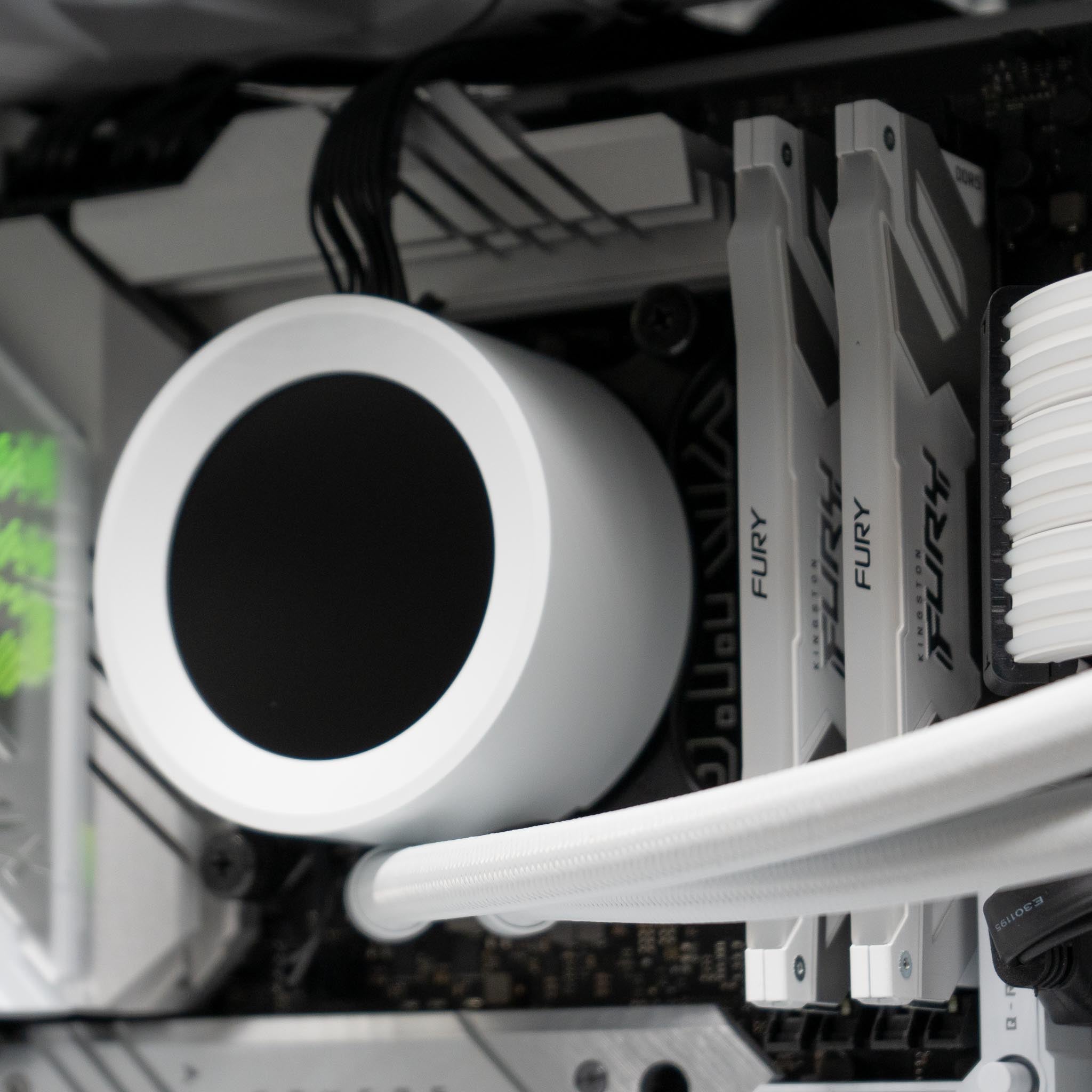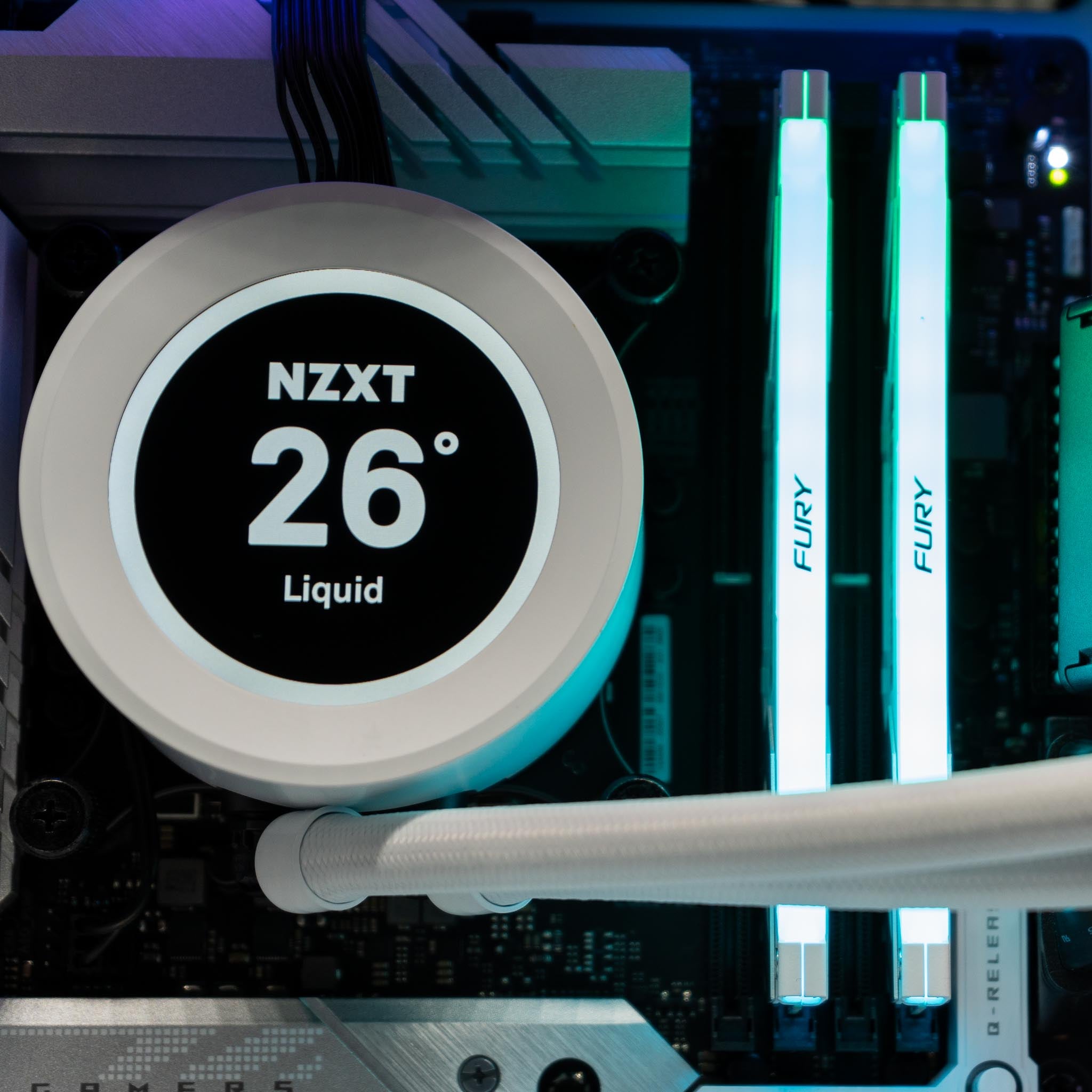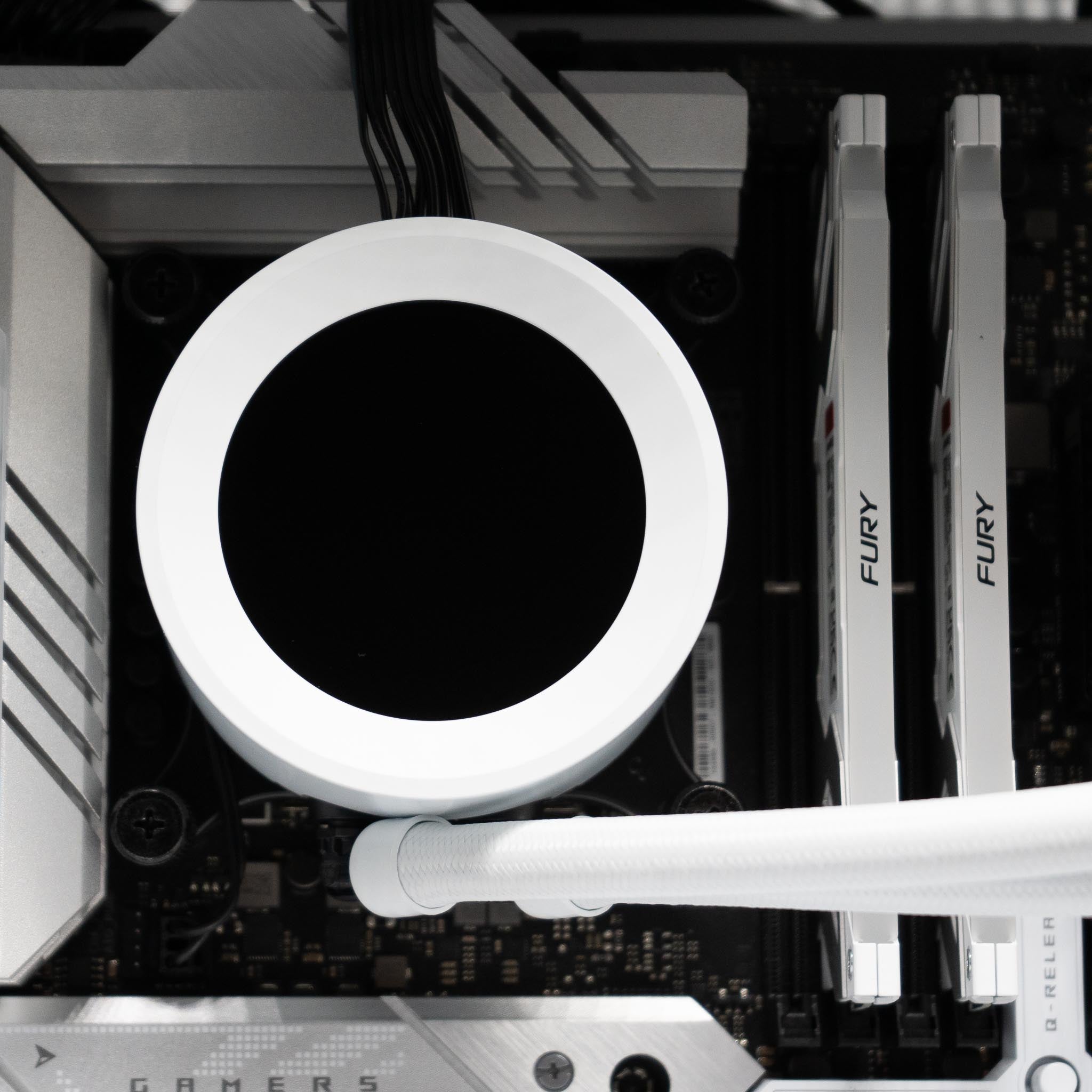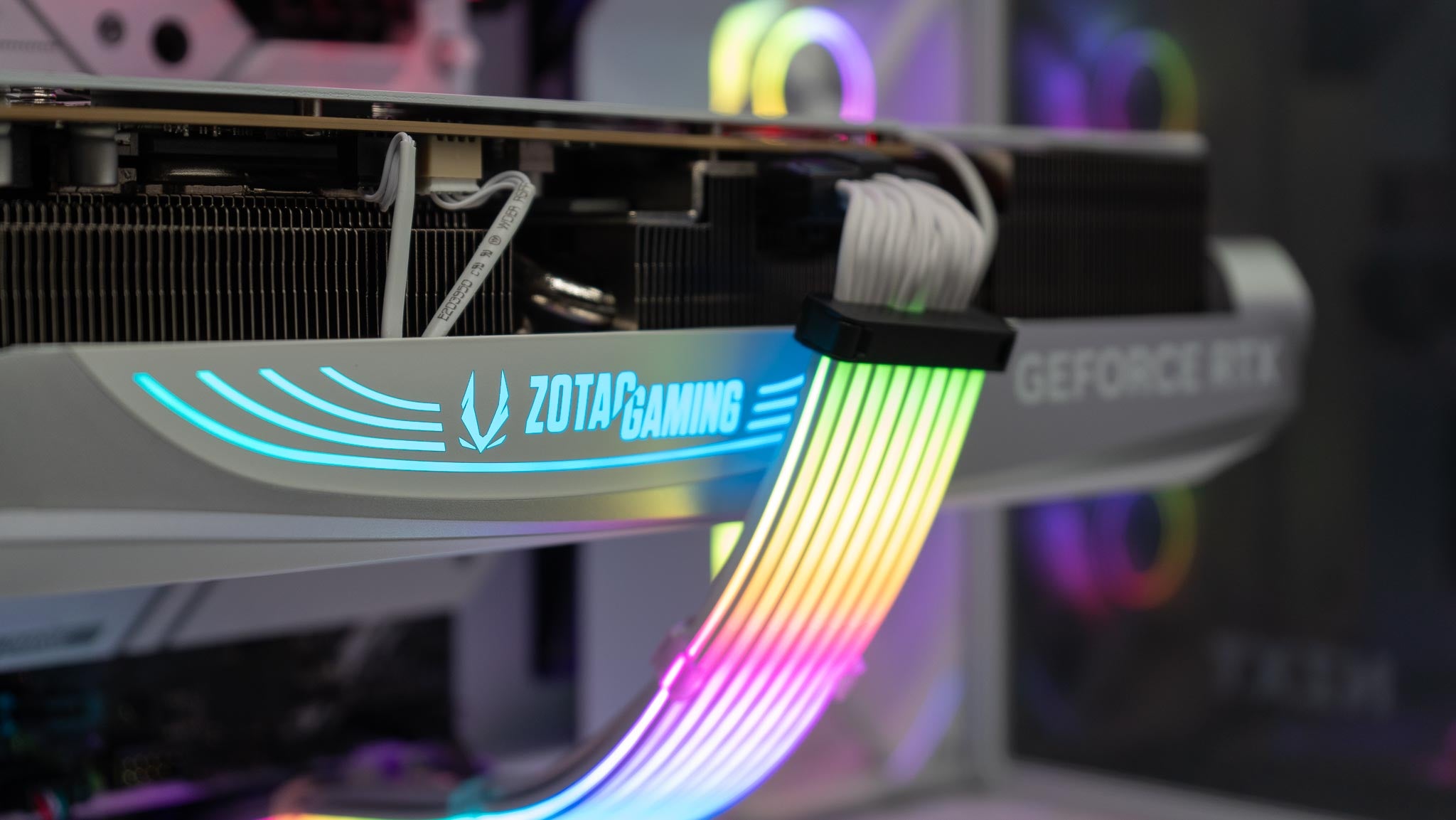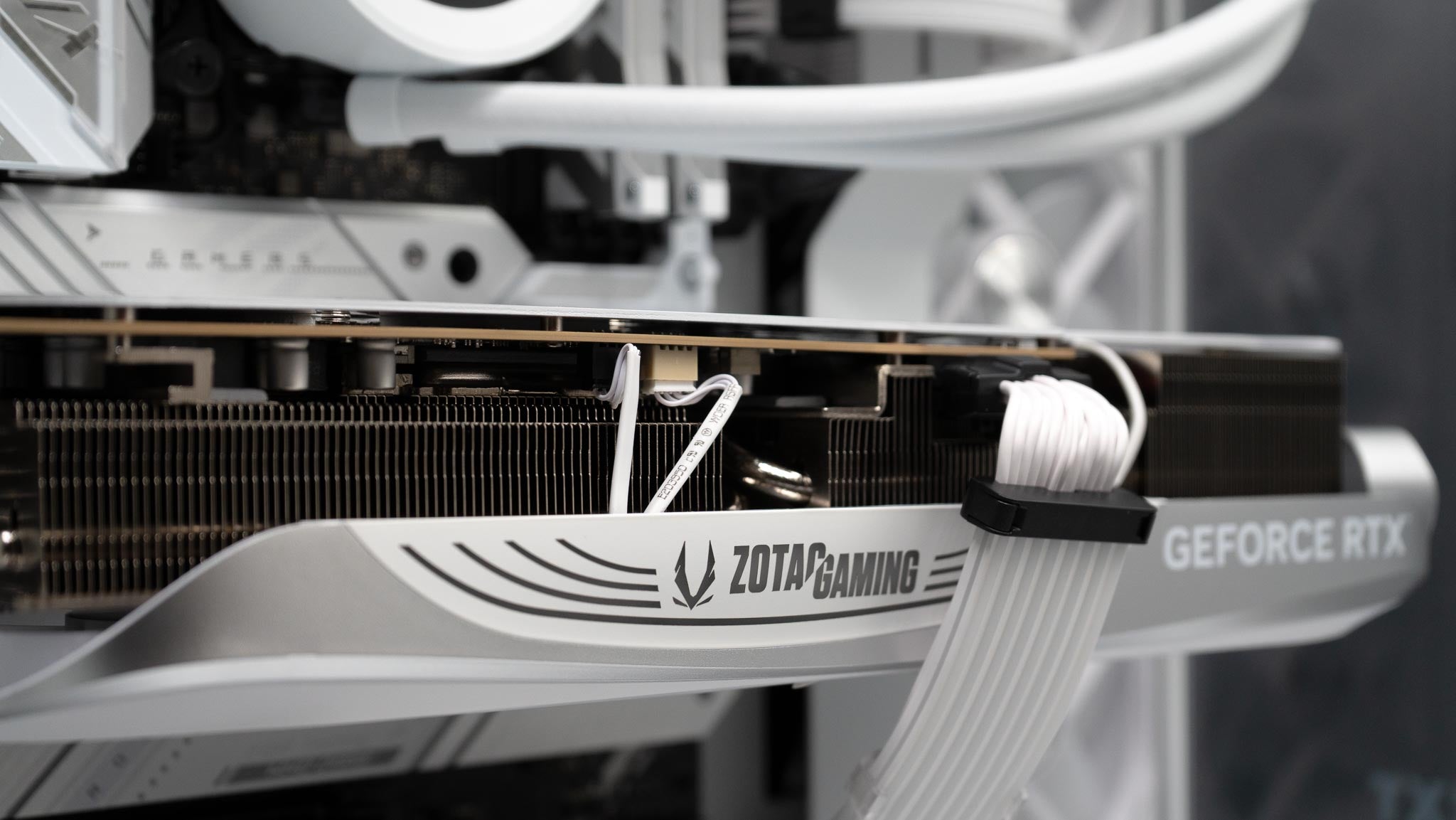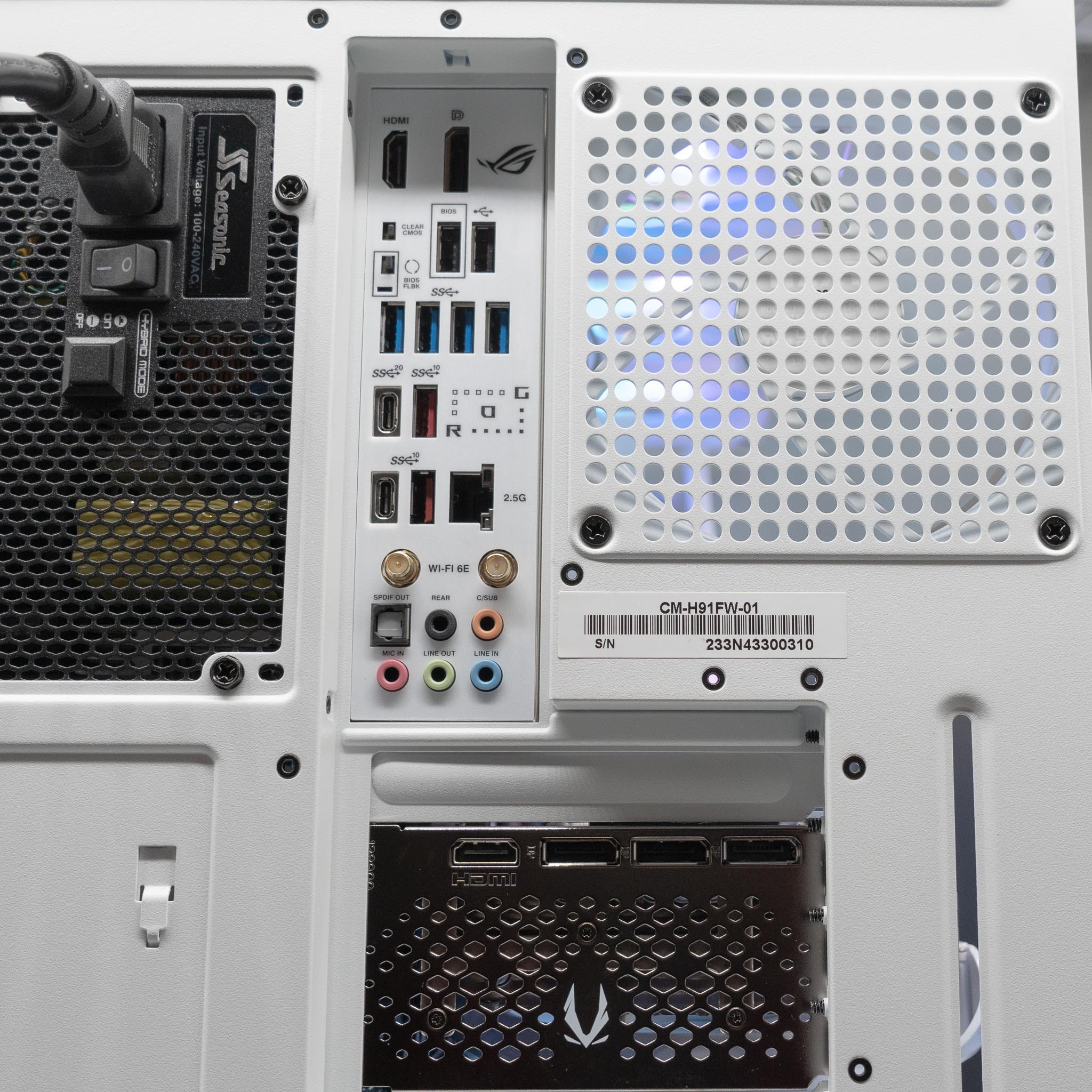 Ready-to-Ship: Intel i9-13900KS w/ Zotac RTX 4090 Trinity OC
---
Introducing the ultimate gaming powerhouse designed for hardcore gamers and content creators alike. With an Intel Core i9-13900KS processor, liquid-cooled NZXT Kraken Elite 360 RGB, Asus ROG STRIX Z790-A GAMING WIFI motherboard, and 32 GB of Kingston FURY Renegade DDR5-6000 memory, it delivers unparalleled performance. The 2 TB Kingston Fury Renegade SSD ensures lightning-fast storage, while the Zotac GeForce RTX 4090 graphics card brings your games to life with ray tracing and AI capabilities. Housed in the sleek NZXT H9 Flow case with nine Lian Li UNI FAN AL120 V2 fans, this system stays cool and looks stunning. With a SeaSonic PRIME PX-1300 1300W power supply and Windows 11 Pro.
All Alexander PCs systems arrive:
* Fully assembled, with Windows installed, activated and updated
* Memory overclocked
* BIOS and drivers updated and optimized
* Ready to unbox, plug in, install your games and play!
Full System Specs:
CPU: Intel Core i9-13900KS
CPU Cooler: NZXT Kraken Elite 360 RGB
Motherboard: Asus ROG STRIX Z790-A GAMING WIFI
Memory: Kingston FURY Renegade 32 GB (2 x 16 GB) DDR5-6000
Storage: Kingston Fury Renegade 2 TB
Video Card: Zotax GeForce RTX 4090 Trinity OC
Case: NZXT H9 Flow
Power Supply: SeaSonic PRIME PX-1300 1300 W 80+ Platinum Certified Fully Modular
Operating System: Microsoft Windows 11 Pro
Case Fan: Lian Li UNI FAN AL120 V2 77.3 CFM 120 mm Fans x9
Extras: Strimers
Core Part List: https://pcpartpicker.com/list/KjFmgB - Extras not included