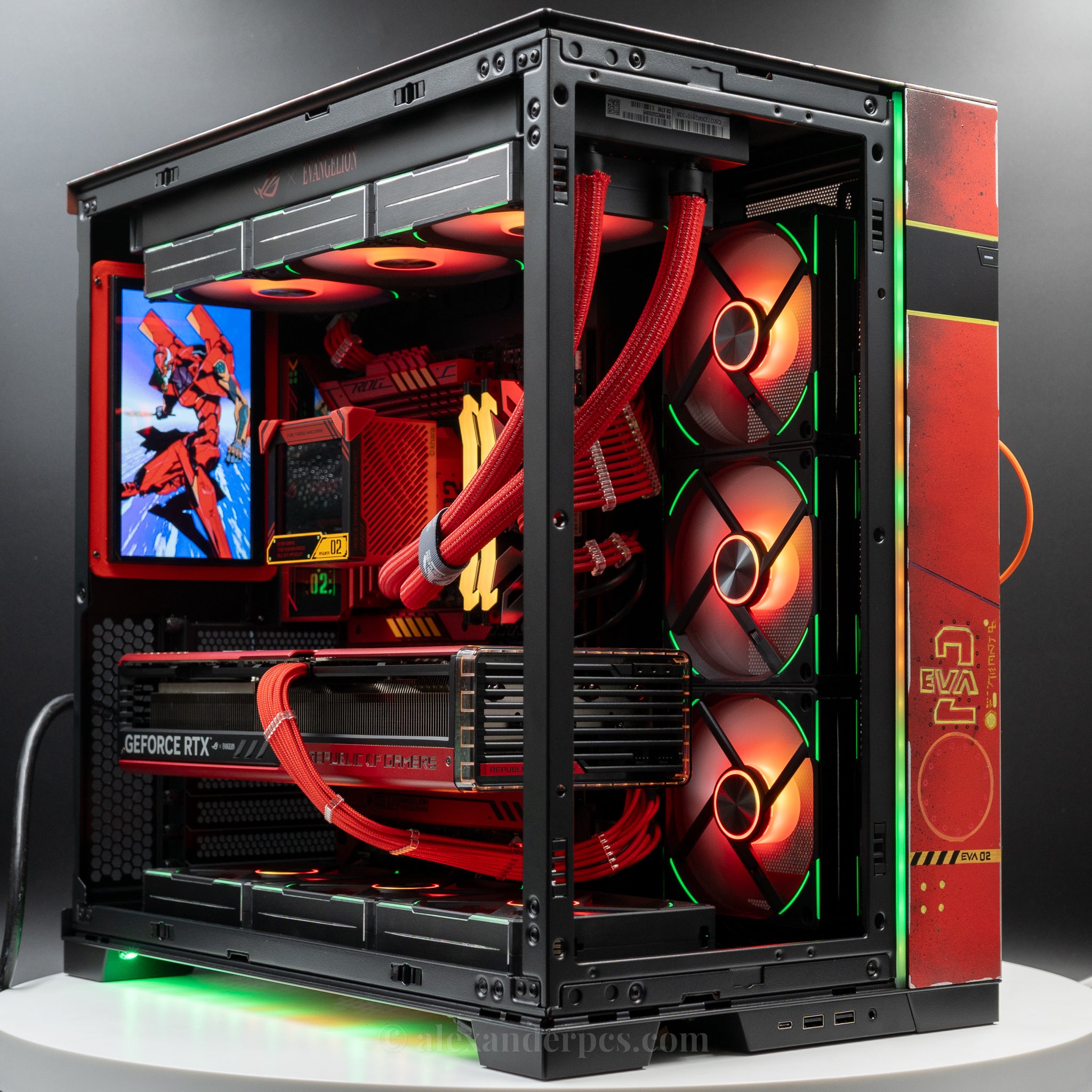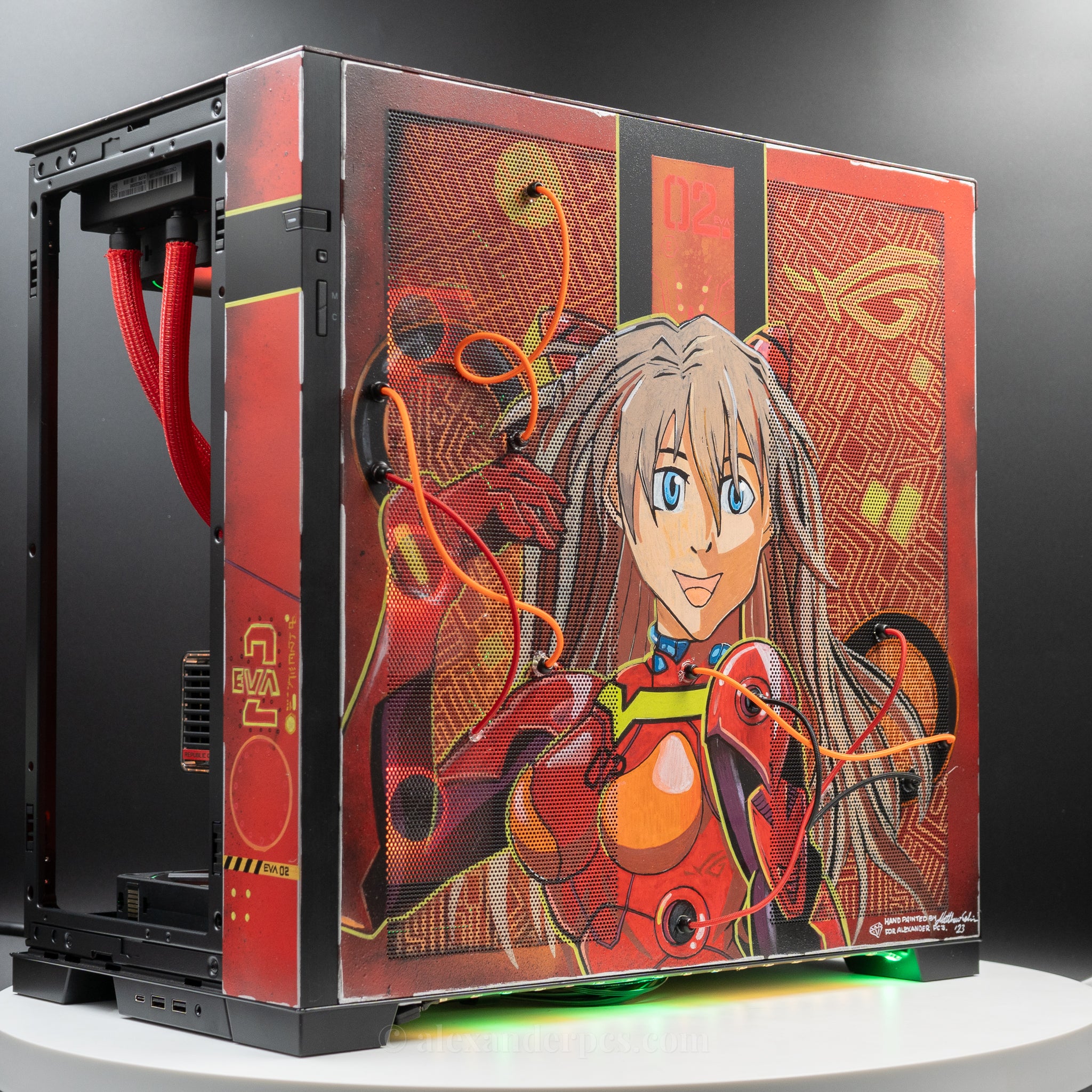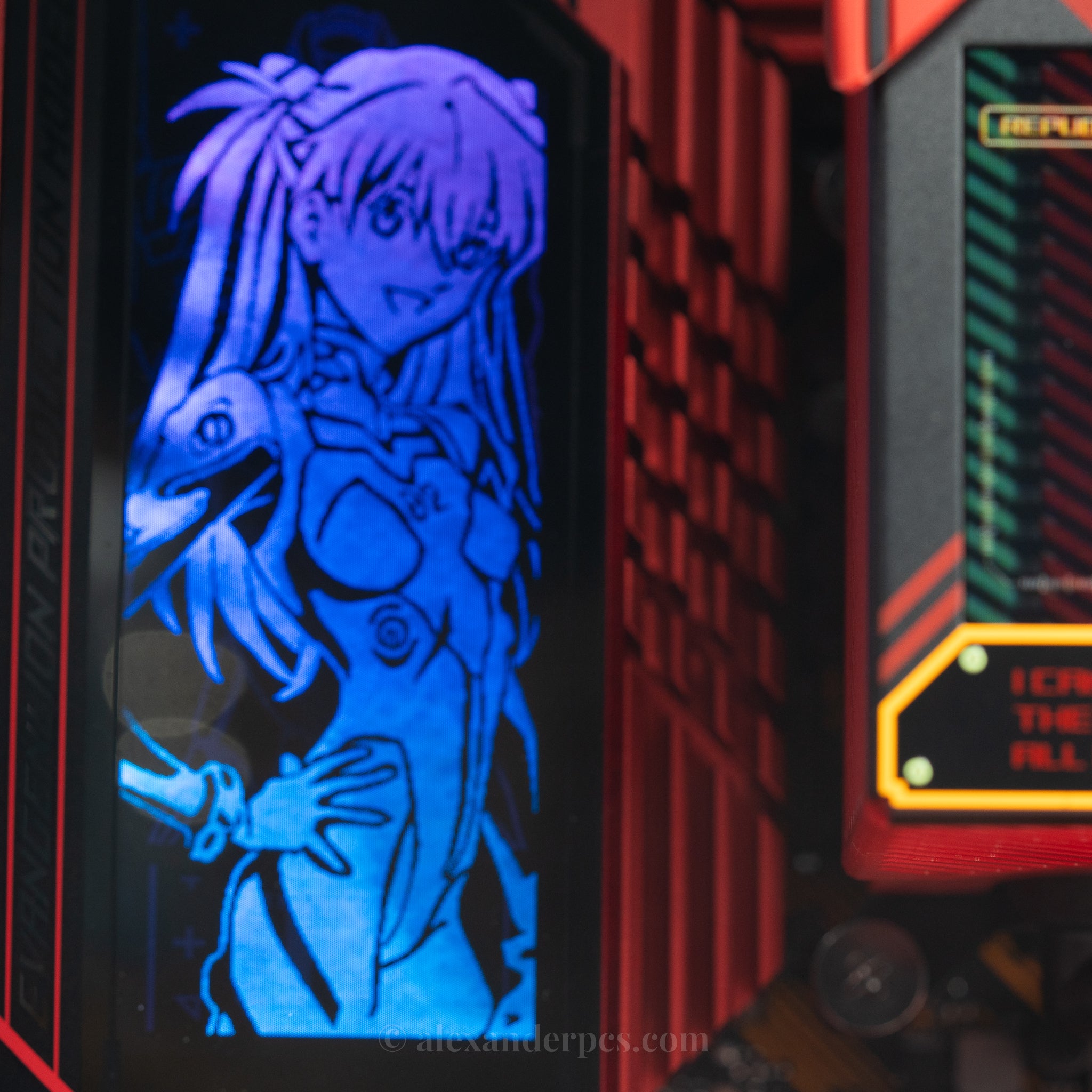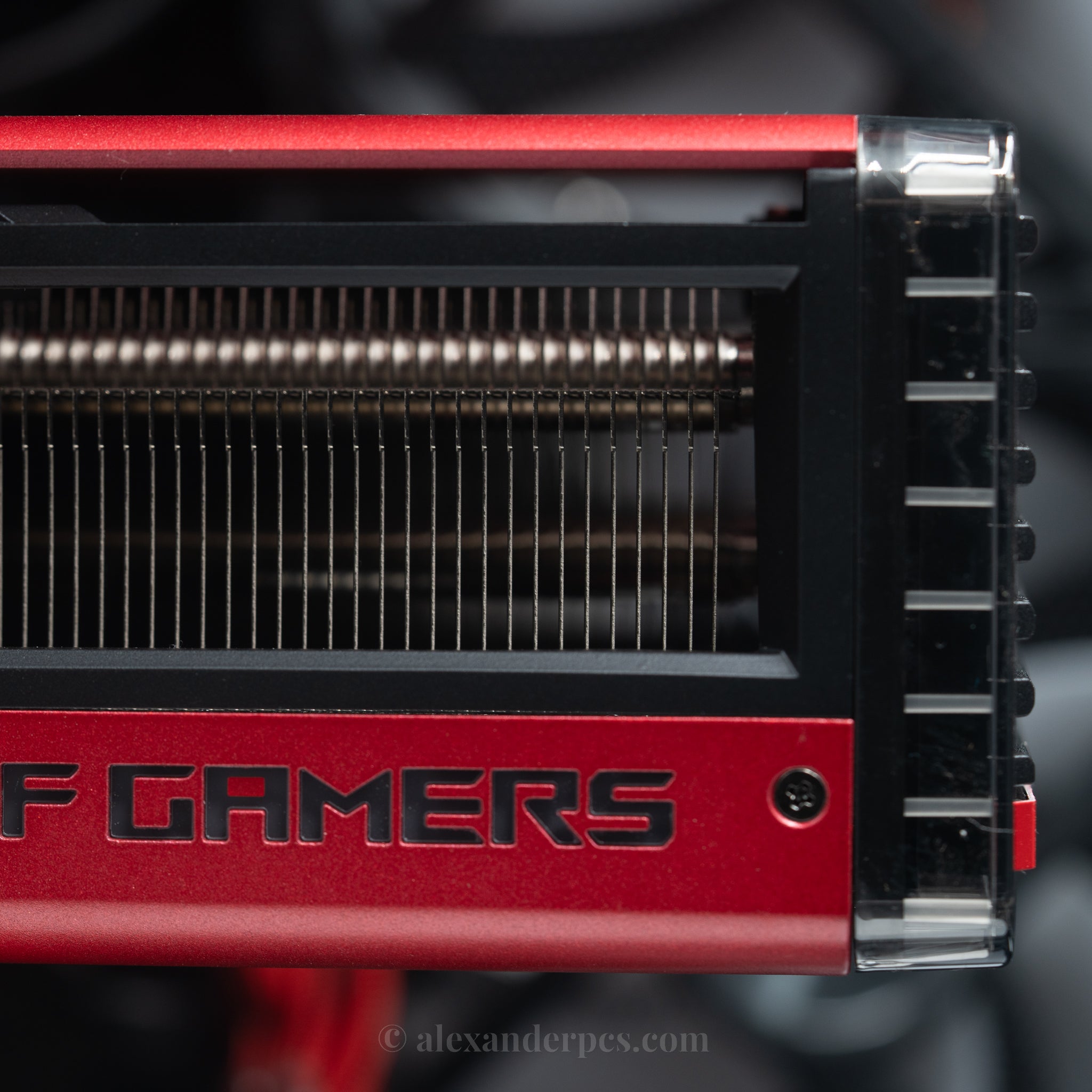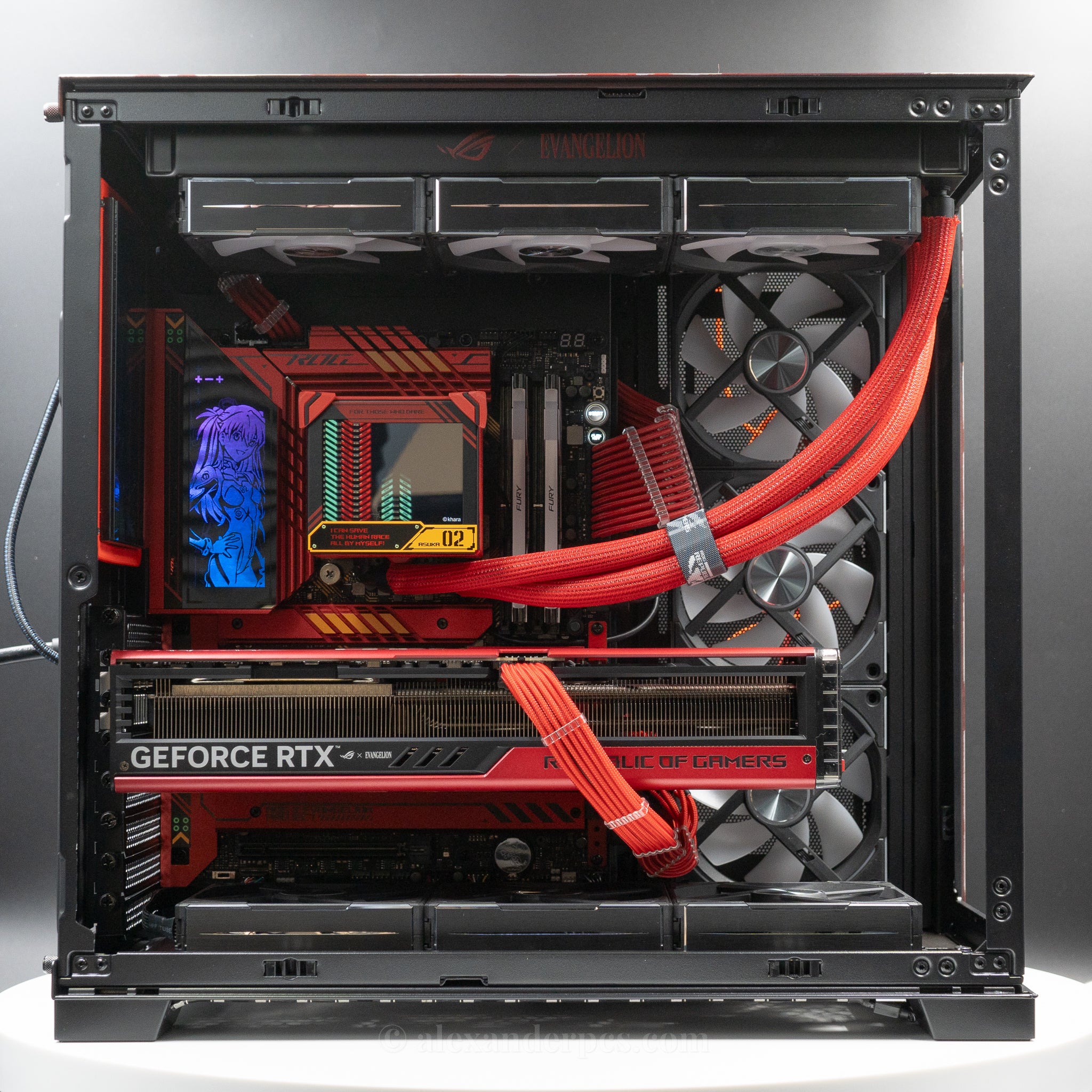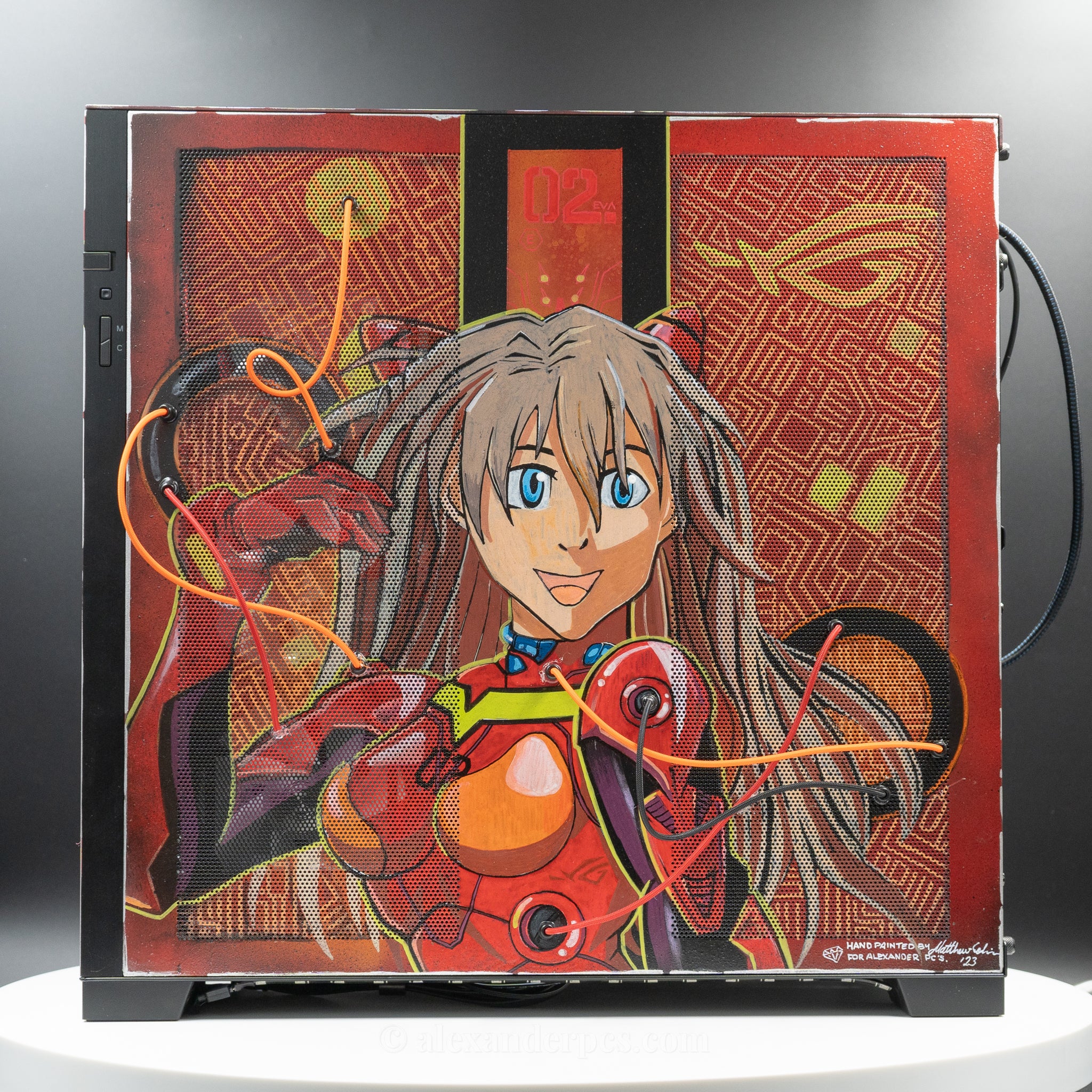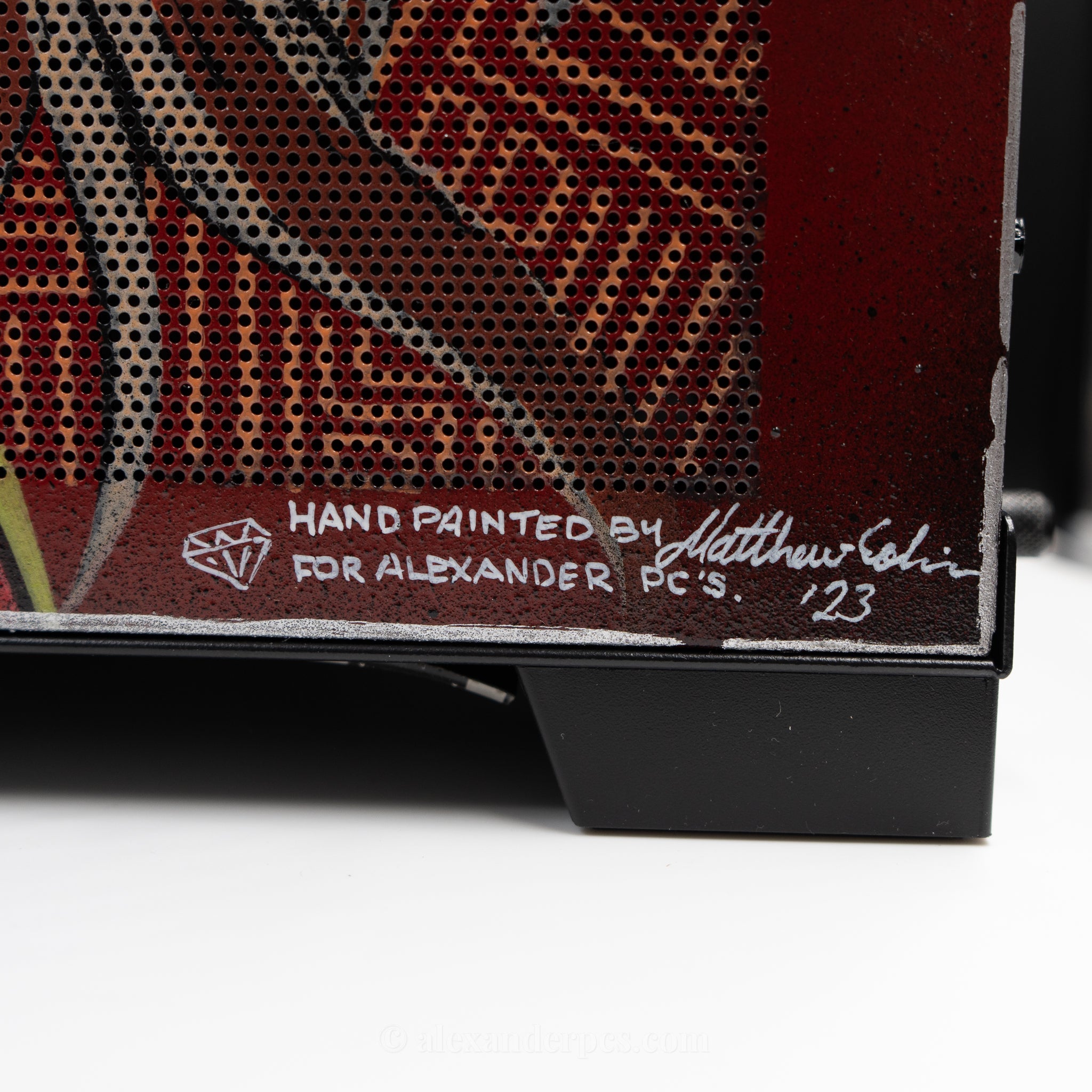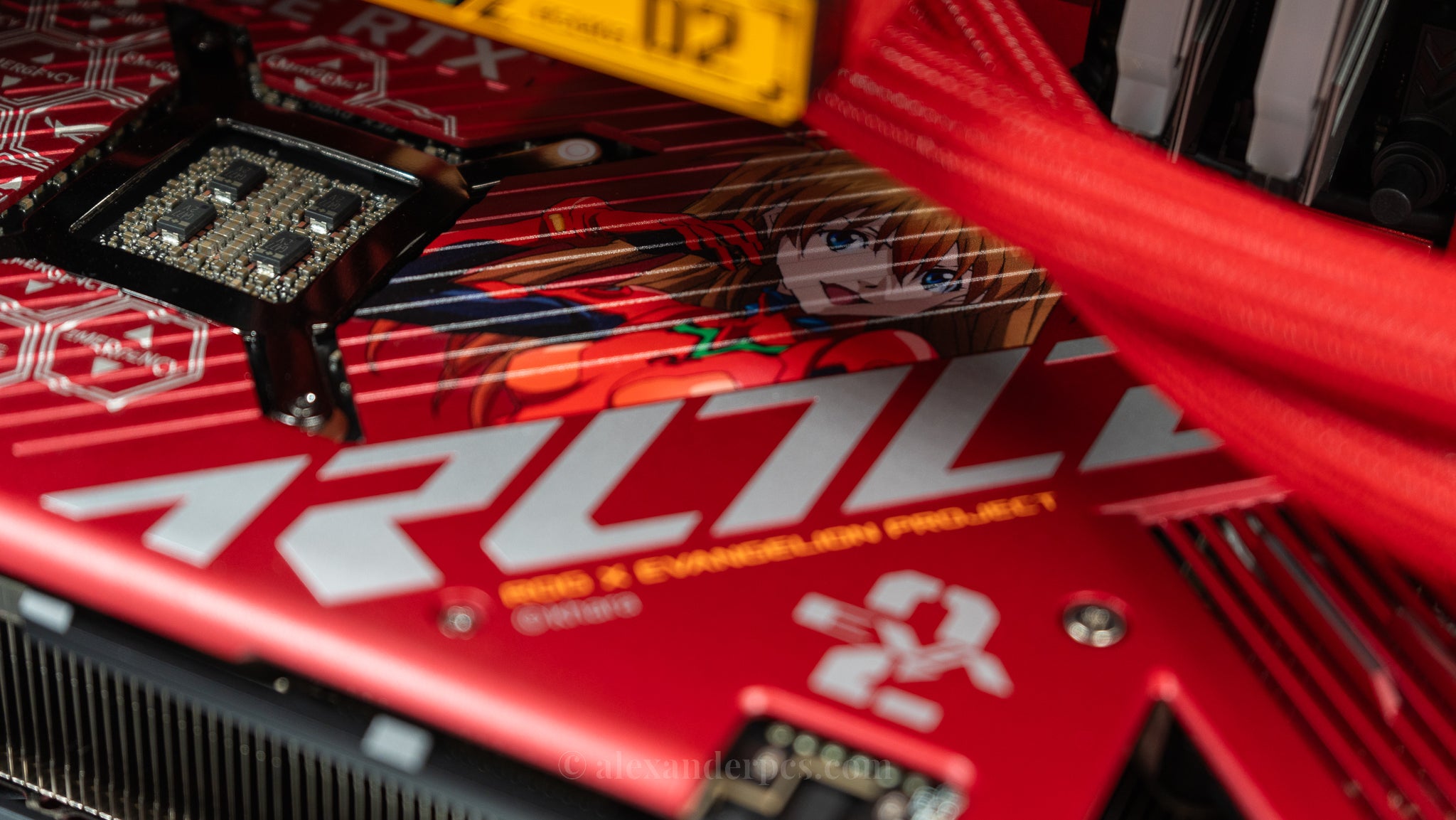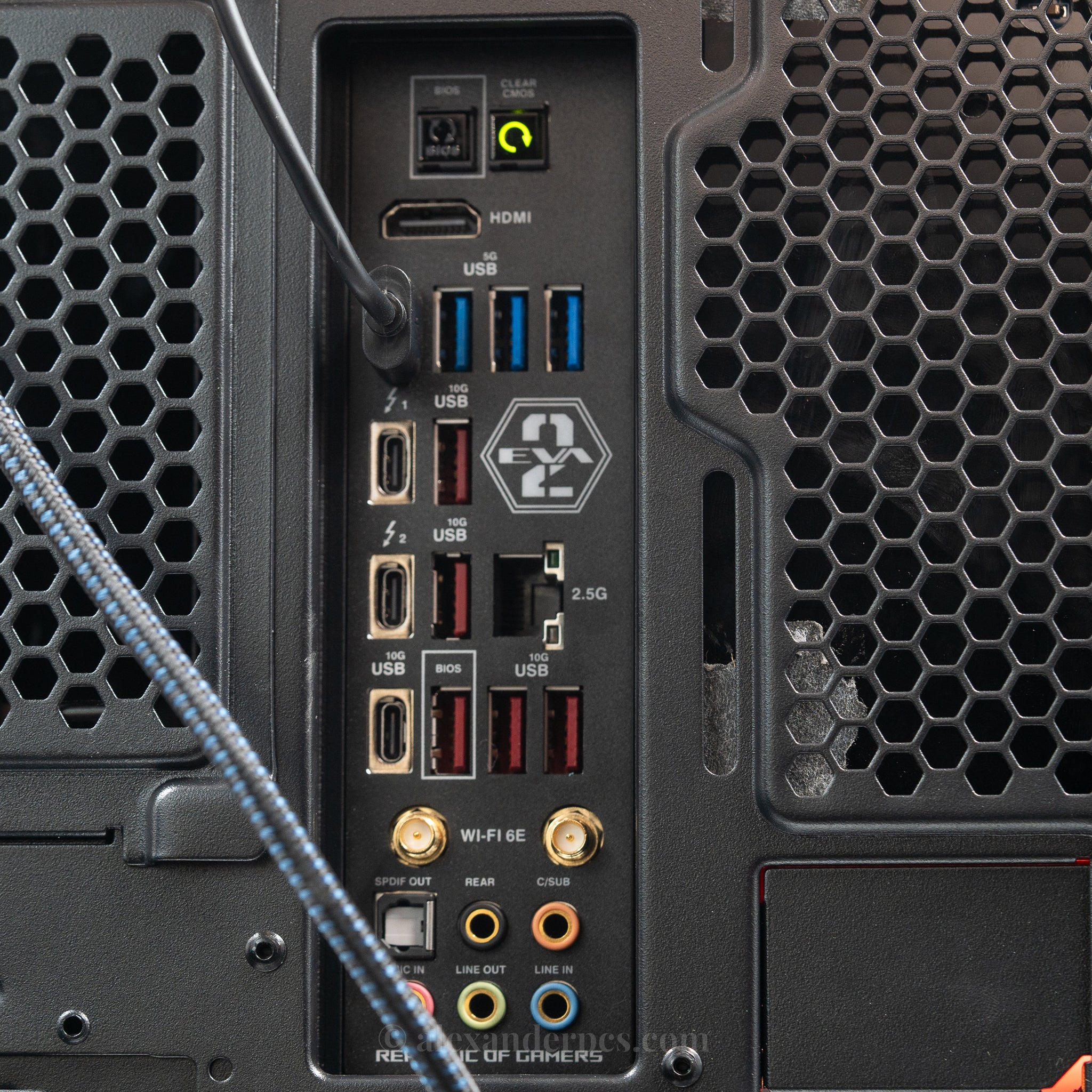 Themed Build - EVA-02 - ASUS X EVANGELION
---
Alexander PCs proudly presents a breathtaking collaboration that merges the realms of high-end gaming and iconic anime artistry. This isn't just any PC; it's a limited edition masterpiece featuring hand-painted art and mixed media of Asuka from the legendary anime Neon Genesis Evangelion, created by the talented Matt 'The Aussie' Colrain.
The Lian Li O11 Dynamic EVO case is transformed into a canvas, making this machine a standout piece for any enthusiast. At the heart of this rig is the
powerhouse Intel Core i9-14900K CPU, cooled by the rare ASUS RYUJIN III 360 ARGB EVA-02 EDITION cooler. The performance is further enhanced by the limited edition Asus ROG MAXIMUS Z790 HERO EVA-02 EDITION motherboard, a collector's dream.
Memory needs are met with the lightning-fast Kingston FURY Beast RGB 64 GB DDR5-6000, while storage is a breeze with a 1TB Kingston Fury Renegade and an additional 2TB Kingston KC3000 for 3TB of M.2 NVMe SSD storage.

Of course, the real star of the show is the Asus ROG STRIX OC EVA-02 GeForce RTX 4090 24 GB video card, a limited edition component offering unparalleled graphics. 


Customization includes a 7-inch screen mod with a red bezel, 2 XPG RGB Strips, red AIO sleeves, and RED custom cable extensions, all powered by a 1300 Watt 80+ Platinum Certified Fully Modular PSU.

Airflow is handled by 9 Lian Li UNI FAN AL120 V2s.


This build is a prime example of what we love to do here at Alexander PCs - build high-performance gaming machines that are truly unique and deliver more than just performance. This one is a tribute to anime and gaming culture. A rare blend of art, technology, and passion for Neon Genesis Evangelion fans. Get ready to immerse yourself in a gaming experience that's as visually stunning as it is powerful. 
This is your chance to own a TRUE 1 of 1 desktop.